Call (903)916-0221 For A Free Estimate. We serve all east Texas. Dallas Texas, Shreveport La and Bossier City La.
We Specialize in Repairing:
Bathtub Repair
Clawfoot Tub Repair
Acrylic Bathtub Repair
Sink Repair
Vanity Repair
Countertop Repair
Tile Repair
Culture Marble Repair
Porcelain Repair
Formica Repair
Chip Repair
Fiberglass Bathtub Repair
Fiberglass Repair
Fiberglass Crack Repair
Fiberglass Bottom Rebuild
Fiberglass Enclosure Repair
Walk in Tub Repair
Shower Stalls 
Handycap/Safe Step
Shower Door
We Specialize in Refinishing:
Bathtub Refinishing
Clawfoot Tub Refinishing
Fiberglass Enclosure Refinishing
Sink Refinishing
Pedestal Sink Refinishing
Vanity Refinishing
Countertop Refinishing
Tile Refinishing
Tile Wall Refinishing
Tile Floor Refinishing
Tile Backsplash Refinishing
Cultured Marble Refinishing
Shower Stall Refinishing
Porcelain Refinishing
Formica Refinishing
Fiberglass Bathtub Refinishing
Walk in Tub Refinishing
Non Skid Surface
Custom Color Matching
We Specialize in Recoloring:
Recolor Bathtub
Recolor Clawfoot Tub
Recolor Fiberglass Enclosure
Recolor Sink
Recolor Pedestal Sink
Recolor Vanities
Recolor Countertop
Recolor Tile
Recolor Tile Wall
Recolor Tile Floor
Recolor Tile Backsplash
Recolor Culture Marble
Recolor Porcelain
Recolor Shower Stalls
Recolor Formica
Recolor Walk In Tub 
Recolor Fiberglass Bathtub
 Looking for a bathtub repair service in Tyler Tx or Longview Tx or North East Texas Areas? Or maybe a Countertop Repair service in Tyler Tx or Longview Tx or North East Texas Areas? We also Services Dallas Texas, Shreveport La and Bossier City La.
No problem we offer a countertop repair service/bathtub repair service for Tyler TX, Longview TX, Daingerfield Tx, Pittsburg Tx, Lone Star Tx, Mt. Pleasant Tx, Hughes Spring Tx, Linden Tx, Jefferson Tx, Naples Tx, Marshall Tx, Gilmer Tx, Texarkana Tx, Atlanta Tx, Paris Tx, Sulphur Springs Tx, Bogata Tx, Palestine Tx, Kilgore Tx, Nacogdoches Tx, Holly Lake Ranch Tx, Gladewater Tx, Rusk Tx, Commerce Tx, Clarkville Tx, New Boston Tx, Carthage Tx, Lufkin Tx, Athens Tx,  Jacksonville Tx, Henderson Tx,  Canton Tx, Lindale Tx, Queen City, Big Sandy, Anderson County, Bowie County, Camp County, Cass County, Cherokee County, Delta County, Franklin County, Gregg County, Harrison County, Henderson County, Hopkins County, Lamar County, Morris County, Marion County, Panola County, Rains County, Red River County, Rusk County, Smith County, Titus County, Upshur County, Van Zandt County, Wood County, East Tx, Mesquite Tx, Dallas Tx, Fort Worth, TX, Shreveport La and Bossier City La.
Our highly skilled Master Refinishers are unsurpassed at Bathtub Repair and countertop repair. Our bathtub repair specialists has been certified through Lasco and Kohler for repairs. All of our highly skilled Master Refinishers have a minimum of 15 years to 20 Years of on the job experience. When it come to Bathtub Repair,Bathtub Refinishing in Tyler Tx, Longview Tx and East Texas Area. Best in the Business Refinishing, LLC is your one stop shop for all your Bathtub Repair and Bathtub Refinishing Services and needs. We now Service Dallas Texas, Shreveport La and Bossier City La. Call (903)916-0221 For a Estimate.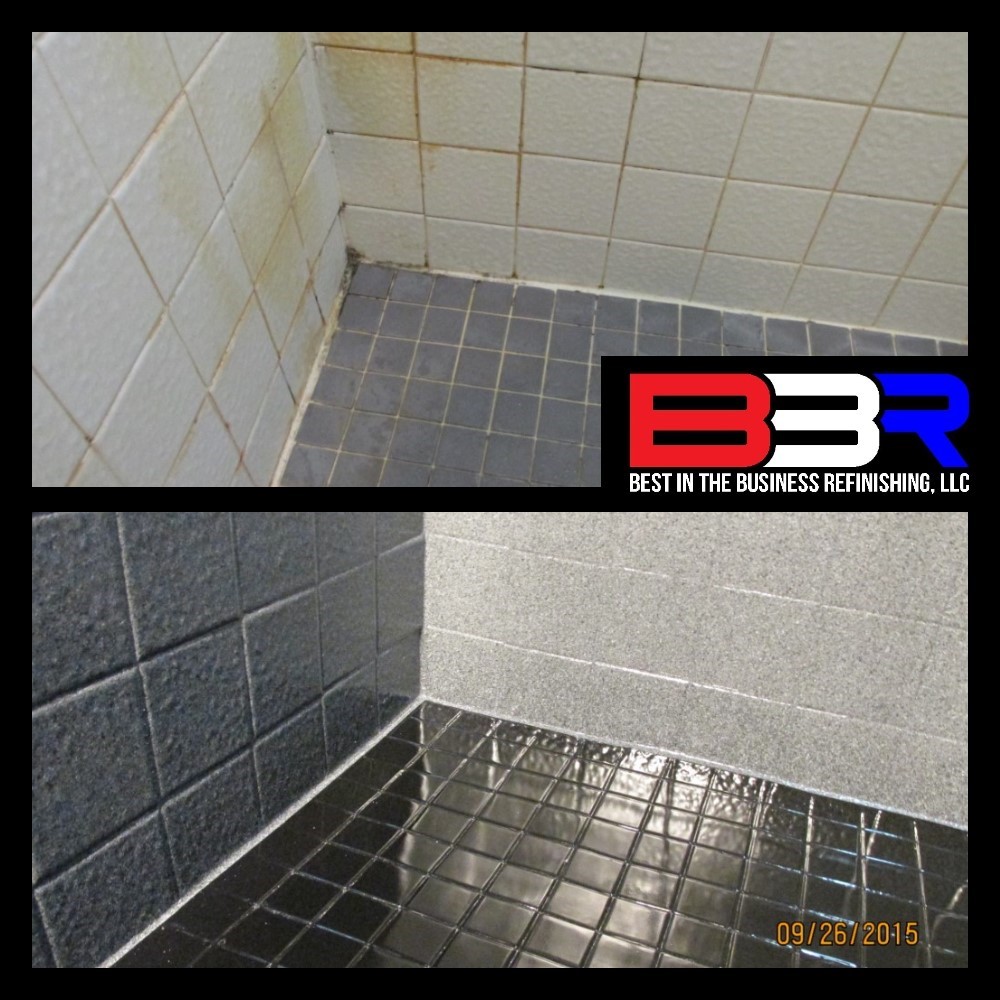 Question:

What kind of bathtub repairs Services can

B

B

R

do?
Answer:

We do all kinds of Bathtub Repairs like Fiberglass Tub Repair, Bathtub repair from small chips to big rusted out holes in in your bathtub. WE can fix and Repair almost any Bathtub. We get a lot of Fiberglass Tub crack Repair's, and cracked Fiberglass Tub Bottom Repair's in the Tyler Tx, Longview Tx, Dallas Texas,

 

Shreveport La and Bossier City La. We can fix small fiberglass tub crack's even rebuilding the whole bottom of the cracked fiberglass tub. No matter what part of Tyler Tx, Longview TX or East Texas your in. We now Offer our Services in Dallas Texas,

 

Shreveport La and Bossier City La.
Question:

Will the bathtub surface be slippery?
Answer:

Yes, Bathtub refinishing creates a new non porous surface over the old surface. Leaving a smooth and non-porous surface.

B

B

R

highly recommends a non-slip surface bottom.

B

B

R

does NOT Charge for this option it is included in the cost of every bathtub refinishing and shower refinishing.
Question:

Is Bathtub Reglazing, Bathtub Refinishing, Bathtub resurfacing bathtub re-enameling, The same?
Answer: 

Yes Bathtub resurfacing, Bathtub Reglazing, Bathtub Re-enameling and Bathtub Refinishing is the same thing. People call it many diffent things including Bathtub recoloring, Bathtub painting.
Question:

What is the

B

B

R

Guarantee?
Answer:

The

B

B

R

Guarantee: Is the Promise to show up on time. To keep all job sites clean and tidy. To treat all clients with the utmost respect always striving to provide the best customer service possible.

B

B

R

is not a Franchise. All Work and Services is performed by our highly skilled Master Refinishers. Never subcontracted out to other companies or individuals. Here at BBR we only use the highest grade materials, Equipment and Refinishing methods. You will always speak to

B

B

R

Directly not to a call center.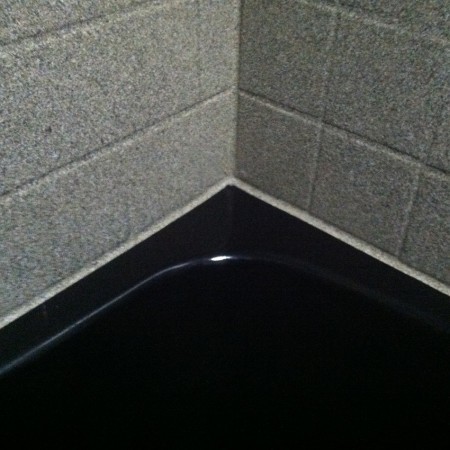 Are you tired of hard too Clean grout lines? Get rid of them having your tile countertops, or Tile floors, shower stalls etc. refinished. Making grout lines completely sealed, leaving a non-porus surface that is easy to clean. Refinishing tile leaves a complete water sealed, mold free surface. For all your bathtub repair and refinishing Services call BBR at (903)916-0221
*

*

* This was Refinished by our Master Refinishers*

*

*